We are a group of
Uni Students looking for piano tutor work in South Granville ….
We offer you private piano lessons for students of all ages and levels in the convenience of your own home.
If you are looking for an eager, professional & reliable piano tutor to come to your South Granville home – one of us will be available, and will be able to provide you a very reasonable piano tutoring rate.
Currently a 4th year university student, I am an eager, professional and reliable piano tutor who loves working with students of all ages. I have been playing piano for 14 years and have 3 years of teaching experience. I love to teach students about contemporary and popular music.
Currently a 2nd year music student at the Conservatorium of Music, and I have been playing piano for 16 years. I love all musical styles ranging from classical to jazz to contemporary hits. I am excited to share my passion for music and composition with my students.
Currently a 3rd year university student, I am a Grade 8 Pianist and have completed all AMEB Theory Exams as well. I enjoy teaching and playing music from all genres & love to watch my students have fun with the piano.
Currently a Music/Sound Production student at JMC Academy, I have been playing piano for almost ten years and am an experienced guitar teacher as well! I am passionate about everything to do with music and am most excited to watch my beginner students grow into professional musicians.
South Granville Piano Lessons – Frequently Asked Questions
Do I need to travel anywhere for my piano classes?
At Piano Lessons In Your Home, our trainers teach you in your own home, ensuring you don't waste time stuck in South Granville traffic to get to your piano lessons.
Do your piano teachers come to South Granville? And on which days of the week?
Please touch base for more information as well as for information on Saturday and Sunday piano lessons.
Do I need to own a piano or keyboard?
We know pianos can be out of people's budgets, that is why a budget keyboard is ok for beginners.
Introductory keyboards are an easy and affordable option for homes without a piano.
When do you offer South Granville piano class?
We typically offer after school lessons, on weekday afternoons to evenings, our South Granville piano teachers are very flexible and will always try to accommodate the time that suits you best.
Weekend lessons are also readily available, please enquire for more information.
How old should my child be to begin piano lessons?
Children as young as 5 can begin learning the piano and basic music theory.
Our South Granville piano teachers are experienced in teaching young children who are complete beginners, and have all the patience and personality needed to encourage your child and give them best start in their musical journey.
What styles of piano music do you teach?
Our South Granville piano tutors are qualified to teach all styles of music, whether you're interested in popular, contemporary, classical, jazz, musical theatre or even Nintendocore (yes, this is an actual genre). However, we encourage our students to explore all genres to show them just how interesting the piano can be.
Why enrol my child in one-on-one lessons? Why not South Granville group  piano lessons?
Group piano tutoring are a great way for your child to socialise, but that's about where the perks end. Private piano classes ensure that your child won't get left behind, and can learn at their own pace.
In personal experience, piano students learning in private lessons progress a lot faster than students learning in group tutoring.
Am I too old to start learning to play piano?
NO! There is no set age to start learning a musical instrument, and the best time to start is right this moment – ie Now!
Learn to play your favourite songs, learn how to read music, learn theory, or just about anything you'd like to know about the piano.
Playing the piano is a fun and great way to exercise your creative abilities so don't just dream about it, start learning.
What are your South Granville piano tutors qualifications?
Only the best South Granville piano teachers work with our students.
Our piano teachers:
highly experienced in teaching all ages and skill levels
are experienced in playing the piano themselves
have undergone a NSW Government certified "Working with children" police check
are very friendly and patient to make students comfortable with learning at their own pace.
Normally students take piano classes once a week.
However if you just give me a minute of your time, I'll tell you why that's often not the best way to go.
I personally believe the best way to response to this enquiry is to look at the best of the best and see how often THEY took classes.
Some of the best pianists in history likely had lessons on a day-to-day basis. We will frequently find that major writers and pianists came from a musical background and their earliest trainers were frequently one of their parents. Bach, Mozart, and Beethoven just to name a few had parents who were musicians and likely gave them daily lessons.
Piano Practice is NOT Enough
This is how weekly piano lessons ought to work. The tutor listens to what the student rehearsed in the previous week. The tutor would then provide ideas on how to develop or teach new concepts to develop the young pianist both technically and musically. From there, they may add some training tips and suggestions on what and how to rehearse in the following week. The student would then rehearse for a week according to the teachers suggestions and this would carry on from week to week.
Unfortunately this is very rarely the way classes happen. This all assumes one very vital thing. That the student in fact rehearsed. Sadly more often than not the trainer will come to a lesson only to discover that the student did not practice. Oh no! What does the tutor do now? Practice with the student of course!
That's what takes place if the student just did not rehearse, but sadly even if the student DID train this might still be the result. Why? Because practicing is challenging.
Why Practicing is Difficult
Let's think about what we're asking young children, perhaps as young as 5, to do. The best way to practice is to eliminate all distractions sit down at the piano and work on segments of music that the student cannot yet play.
Playing from the start of a presentation is more often than not an inefficient use of time. Playing a minor section gradually and precisely is often a requisite of good practice. Then recapping it over and over and over. Then they would want to find another minor section they are not contented with and do it once more.
I'm finished making things easier here, but the fact is to help us realise how hard that is. How long should rehearse be? I would be glad with fifteen minutes from a young child and thirty minutes from an elder child. How many five year olds do you know that could be attentive effectively for fifteen minutes without getting unfocused. Or even better, how many grown-ups do you know that could do the same?
And yet tutors anticipate that type of practice every week from their students. Realistically it is rarely if ever going to happen that way. But an exciting thing happens when the teacher is sitting there. You have the trainer leading the student telling them what they need to practice and how many times to repeat it. The teachers can rectify bad habits and improper stance. These are things a young child, or even an grown-up would have a challenging time doing in a fixated way.
How Frequent Should Lessons Be?
For maximum success lessons should be held as often as feasible. If a student can afford lessons day-to-day, they'll advance many multiples earlier than a student taking lessons once a week. It's as straightforward as that. Most of the lessons will be the teacher just rehearsing with the student. But that practice is undeniably priceless.
Realistically
No not many of us can have enough money to take a lesson daily with their tutor. Not only that, but not every person needs to become the next Mozart. So deciding how frequent to take lessons indeed depends on your ambitions. Contemplate about just what you're looking for in lessons. Let's define some collective objectives.
Objectives for Piano Lessons
Play one certain piece
Play for my wedding
Be able to play as a hobby
Study serious as a all-time pursuit
Make it a job
If your ambitions for piano lessons is just to play one piece, clearly lessons day-to-day really aren't desirable. You may really be capable to even learn on your own!
A piano trainer will always be helpful and craft the music sound the best it can. If budget is an problem though, see if you can trace a tutorial of the piece on YouTube. If you never desire to learn anything else, then it matters a lot less whether you are playing absolutely right or not.
Although this all changes if you want to, or you want your child to take this really honestly. It doesn't happen frequently, but I have a few students that would take an hour lesson 3 days a week, and then additional hour of music concept for a total of four hours a week of lessons. These students are at all times the finest.
You become what you put in. If you don't take lessons very sincerely, you won't get as much pleasure out of lessons as if you put your entire spirit into it. As a pianist I can tell you that the happiness that arises from playing mesmerising music is boundless. Don't miss out!
We are currently students at university's around Sydney We live in various parts of Sydney and are looking for more 1 on 1 piano tutoring students in & around Sydney.
Please email us now - and one of the team will be in contact with you soon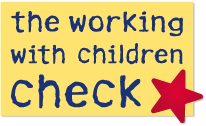 Kayla teaches all three of our children piano lessons weekly and has done so for more than a year. She is great with the kids (ages 7 to 14). She is not only talented and knowledgeable about music, but also has passionate about the art form.
She has been excellent about keeping them interested and excited about music and performance. I highly recommend the teachers from Piano Lessons Australia!